The Perfect Gift For The Person Who Has Everything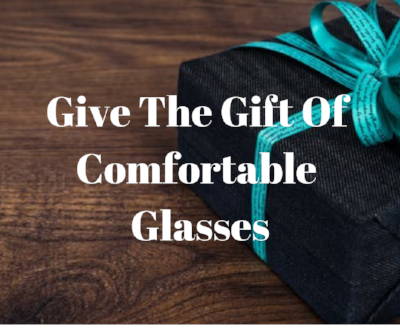 Need the perfect gift for that special person in your life, but they already have everything?
If they wear glasses or sunglasses, we have the perfect gift idea - the gift of comfortable glasses.
Imagine eyeglass accessories that easily slip onto glasses and prevent nose dents, red marks, and keep glasses from slipping. Who wouldn't love that gift?
Why Are Glasses So Uncomfortable?
It's the law of gravity. The weight of frames, even light-weight frames, can weigh several ounces. All that weight is concentrated directly on the bridge of your nose. This causes discomfort, pressure, pain, and dreaded nose dents. Not to mention, it causes your glasses to constantly slide down your nose. It's something we've all had to live with....until now.
What Better Gift Than The Gift Of Comfortable Glasses
Introducing Patent-Pending 'Bye-Bye Nose Dents' Eyeglass Accessories. They keep glasses off your nose and make the perfect gift!
How Does It Work?
They slip onto the tips of your eyeglass earpieces and create a counter-balance that gently lifts your glasses off your nose. This prevents the pressure that causes nose dents, marks, discomfort, and keeps your glasses from slipping.
Will It Work?
Try this test on your glasses - gently press down on the tips of your eyeglass earpieces (behind your ears). Does this raise your glasses off your nose? If so, you should notice how comfortable that gentle lift makes your glasses. Notice how this counterbalance removes the pressure that causes marks and discomfort. Also, notice how the counterbalance will make it virtually impossible for your glasses to slide. This is what Bye-Bye Nose Dents accessories will do for you!
---
---
---
---
Brilliant Invention!
... such a simple idea to weigh the [eyeglass] arms down but it makes such a huge difference...
Unbelievable!
...unbelievable how this little feature can lift the glasses just enough so they float across the bridge of your nose...
Speechless!
...10 years I have searched for a solution...your "socks" are the answer!
---
---