World's Smartest Retainer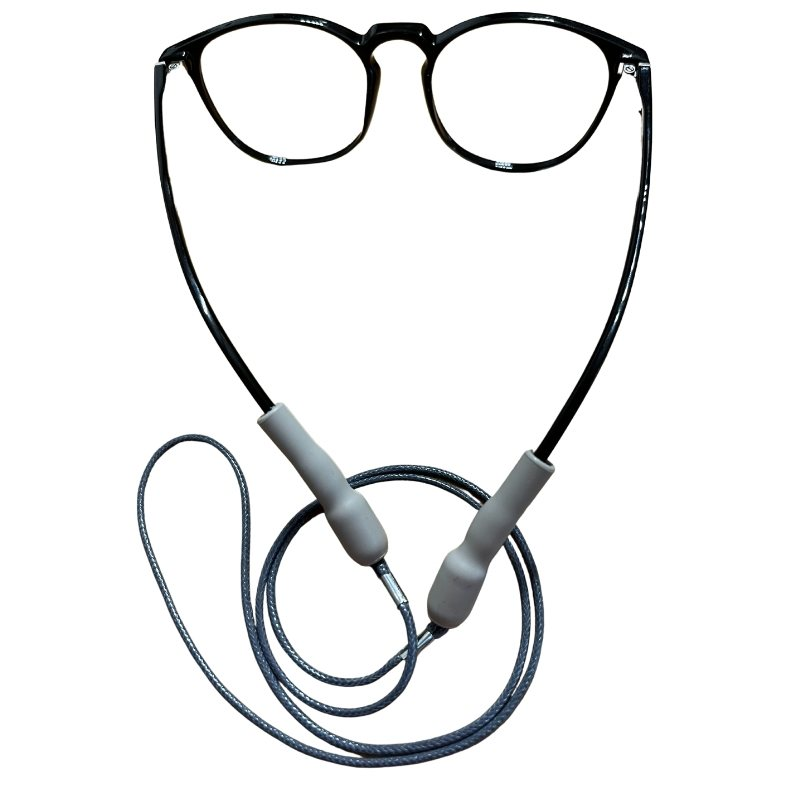 ---
Patented iLiftz™ Cozy Eyeglass Strap, the original Weighted Eyeglass Retainer, lifts your glasses, preventing eyeglass slipping, nose dents, marks, and pressure. You will be amazed how comfortable your glasses can be when they are gently lifted.
Benefits:
Prevents eyeglass slipping
Prevents eyeglass dents and marks
Easy to slip on tips of your eyeglass arms
Great for nose trauma/nose surgery recovery
Great for sensitive noses
Great for relief from heavy glasses
Makes glasses comfortable
Use on most eyewear - eyeglasses, sunglasses, safety glasses, etc.
Fits eyeglass arms from 3mm - 12mm wide
Free Domestic Shipping > $50. Easy returns and exchanges and no restocking fees.  
See Size Chart to check eyeglass compatibility. The straighter your eyeglass the better the lift will be. Get eyeglass arms straightened if too curved.
How Does it Work?
Just slip the cozy eyeglass retainer on the tips of your eyeglass arms. The weight creates a counterbalance that lifts your glasses off your nose.
Will It Work For You?
Try this - press down on the tips of your eyeglass arms (behind your ears). Does this lift your glasses off your nose? Notice your eyeglass pressure is gone and glasses will not slide down. Eyeglass problems solved! This is what Bye-Bye Nose Dents accessories will do for you.  
Materials:
Silicone, Tungsten, Waxed Cord
Total length: Approximately 14 inches
Indicated weight is per Side, i.e. 1/2 oz Standard is 1/2 oz per Side.
Colors: Black, Gray, Brown
Buy It With:
Don't forget to add the Oversized iLiftz™ Eyeglass Case to your cart. Your glasses may not fit their original case with iLiftz™ Cozy Retainer attached.
---
---
Short 45 Second Video Demonstrating iLiftz™ Cozy Socks
Brilliant Invention!
... such a simple idea to weigh the [eyeglass] arms down but it makes such a huge difference...
Unbelievable!
...unbelievable how this little feature can lift the glasses just enough so they float across the bridge of your nose...
Speechless!
...10 years I have searched for a solution...your "socks" are the answer!
---
You could receive $150 just by sharing your iliftz™ experience with your eye doctor. (No purchase necessary).