#1 Patented Solution for Glasses Marks On Nose
For those of us who see the world through eyeglasses, there is an ongoing battle that exists that we fight daily. The battle between seeing clearing and the scars this can leave behind. I am talking about the annoying and often painful and always dreaded eyeglass dents and marks.  
Eyeglass dents not only hurt physcially, but they can hurt our self esteem. When you are at an important meeting or event, and take off your glasses, do you notice people looking at your dents rather than seeing your beautiful eyes and the importance of your message? Do you avoid taking your glasses off in front of people just to hide those marks?
We've all been there - knowing we need our glasses to see, but realizing the deep and painful marks may cause lasting damage to skin. We've made countless trips for eyeglass adjustements. Paid extra money for 'ultra-light' glasses. We've tried every known 'soft', 'air', 'cushion' nose pad available to mankind. We've spent valuable time and money for a solution, and we still have the dents, marks, and constantly slipping glasses. None of these 'solutions' work, because as long as there is gravity, the weight of your frames will rest firmly on you nose.
But, if you are ready for a real solution - the patented, easy, affordable solution to eyeglass dents, marks, and slipping - look no further.  
The solution is patented iLiftz®. Just slip them on the tips of your eyeglass arms. They instantly lift your glasses and reduce eyeglass pressure. r
#1 Best Seller | Patented iLiftz™

Brilliant Invention!
... such a simple idea to weigh the [eyeglass] arms down but it makes such a huge difference...
Unbelievable!
...unbelievable how this little feature can lift the glasses just enough to relieve eyeglass pressure...
Speechless!
...10 years I have searched for a solution...your "socks" are the answer!
iLiftz™ Make a Difference...
How Does It Work?
They slip onto the tips of your eyeglass arms and create a counter-balance that reduces the pressure that causes nose dents, marks, discomfort, and slipping glasses.
Will It Work For You?
Try this - gently press down on the tips of your eyeglass earpieces (behind your ears). Does this raise your glasses off your nose? If so, you should notice how comfortable that gentle lift makes your glasses. Notice how this counterbalance removes the pressure that causes marks and discomfort. Also, notice how the counterbalance will make it virtually impossible for your glasses to slide. This is what Bye-Bye Nose Dents accessories will do for you!
iLiftz™ Benefits:
Easy to slip on
Affordable
Prevents Dents, Marks, Slipping
Relief from heavy glasses
Relief for sensitive noses
Great for recovery from nose surgery or trauma
Fix for uncomfortable glasses
1000's of authentic 5-Star Reviews
Unisex
Fits arms 3mm-12mm (for larger arms, just add a note requesting nylon)
Don't go another minute with glasses that leave marks and hurt your nose. Order yours now!
Patented eyeglass retainer reduces the pressure that causes nose dents, red marks, and slipping.  
From $24.95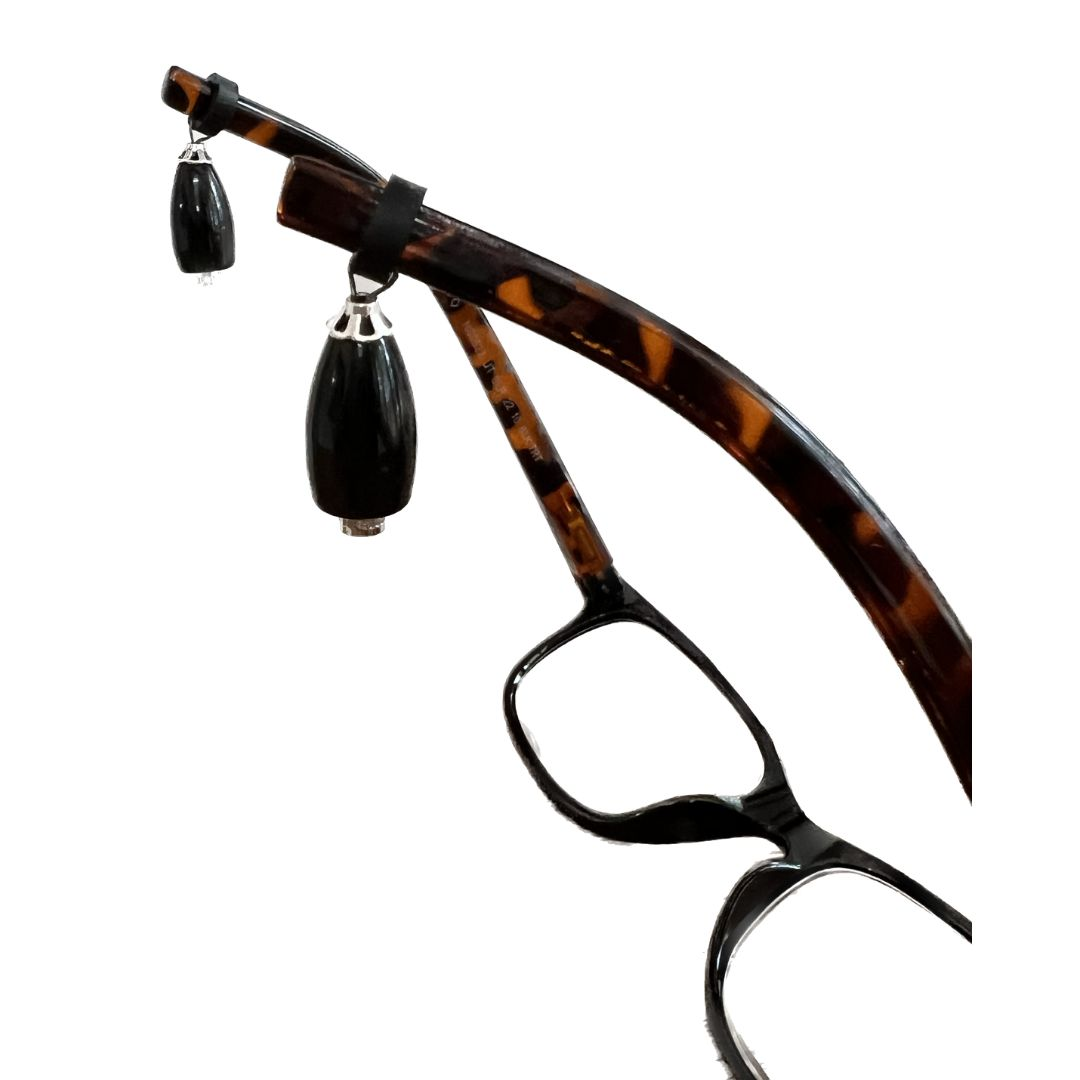 Patented eyeglass Jewelry reduces the pressure that causes nose dents, red marks, and slipping.  
From $24.95
Easy returns and exchanges and no restocking fees. Free shipping over $50. Domestic shipping only $4.95 under $50. Pay with PayPal or any Credit Card or Debit Card.
---